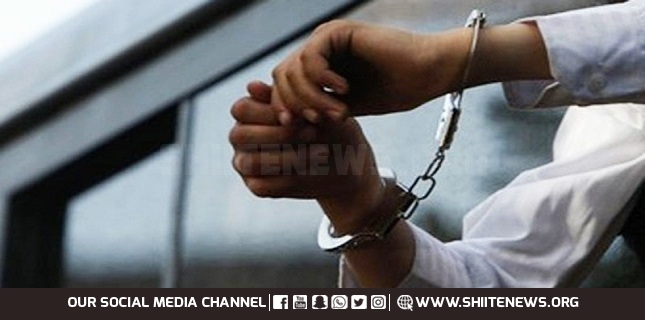 Shiite News: Two teachers of banned Wahhabi organization Sipah Sahaba/Lashkar Jhangvi were arrested on the charge of sexual exploitation of 15 minor students of madrasa in Chakwal district of Punjab and a case of 'unnatural crimes' was registered against them.
According to a private TV channel, the incident came to light when the father and uncle of the victim approached District Police Officer (DPO) Captain (retd) Wahid Mehmood during the open court yesterday.
DPO said that he reached the madrassa with a police team and personally interviewed all the students, who told that they were being exploited.
The affected children were examined by the doctors at the district headquarters hospital last night. Till the publication of this report, the doctors said that the examination of about 8 students revealed that they had been sexually abused.
According to the police, the victims are between the ages of 9 and 12 years and the sexual abuse had been going on for at least 3 to 4 weeks.
The DPO said that our police teams conducted raids in Mianwali and Jatali, during which both the accused were arrested.
One of the seminary's founders said they had received complaints of inappropriate behavior against one of the teachers, which was confirmed by checking CCTV footage, and the teacher was fired. Now the police have arrested him.
According to the sources, both the accused are related to Pakistan's notorious terrorist organization Banned Sipah Sahaba / Lashkar Jhangvi, this is not the first incident.
Several Muftis, Qaris, Maulvis of the group have been found involved and their embarrassing videos are flooding the social media.