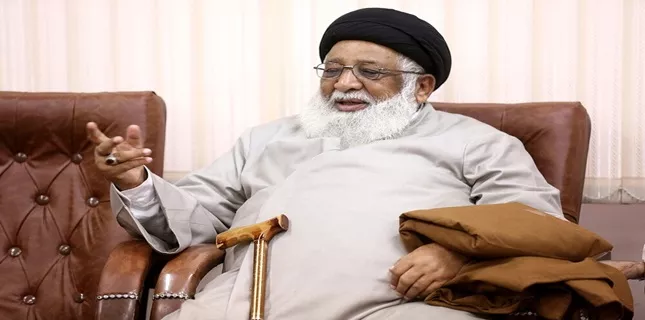 Shiite News: Ayatollah Hafiz Syed Riyaz Hussain Najafi, President Shia Wifaq ul Madaris Pakistan, has emphasized on reading the translation of the Holy Quran in the Friday sermon at Jamia Masjid Ali Jamia Al-Muntazar.
He said that where children are given higher education by spending millions, spend only a few hundred and read the Holy Qur'an Nazra and its translation.
He clarified that the Holy Quran without translation will not benefit, it is not just a book of reward but a practical book, read it, understand it and act accordingly.
He said that if you adopt the Holy Quran, you will get knowledge, and freedom, you will not bow down to anyone, neither officers, landlords, rulers nor America.
He said that when you read the Holy Qur'an, it is as if all the social shackles will be removed and you will be free, because the Holy Qur'an tells you: "Just bow down before Allah, whomever Allah tells you to bow down, the rest Don't care about anyone.
At that time man becomes free. He is then not ready to accept anything else.