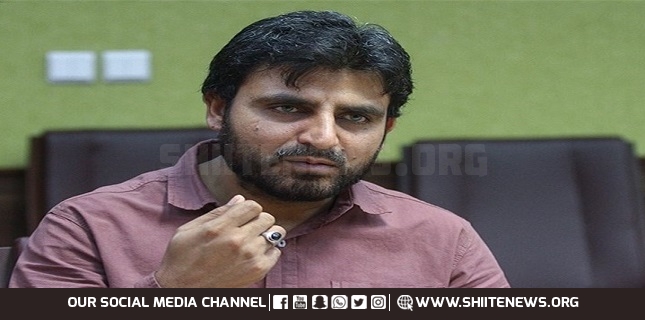 Shiite News: Majlis Wahdat Muslimeen (MWM) Central General Secretary Nasir Abbas Sherazi has said in an interview that US diplomat Donald Blome's activities in Pakistan are another external interference.
No other country has such activities in Pakistan. Based on Donald's previous activities, he should have been declared an undesirable person by the state and expelled from the country.
He further said that it seems that the regime change and the upcoming election are all being monitored by him.
Meetings with Election Commission, IG office and governors appear as he is reviewing his holdings.
The meeting with Nawaz Sharif and visits to Gilgit and Gwadar are also a link in this chain.
The people of Pakistan will reject this election engineering by voting because the people of Pakistan consider America responsible for the deprivations of the country.
He further said that the election will not only give a decision against Nawaz Sharif and Shahbaz Sharif but will also prove to be an important step against the American regime.
Nasir Abbas Shirazi said that Pakistan should give a shut-up call to America in this matter because the action is against the country's ideology. These undiplomatic activities are a violation of international law.