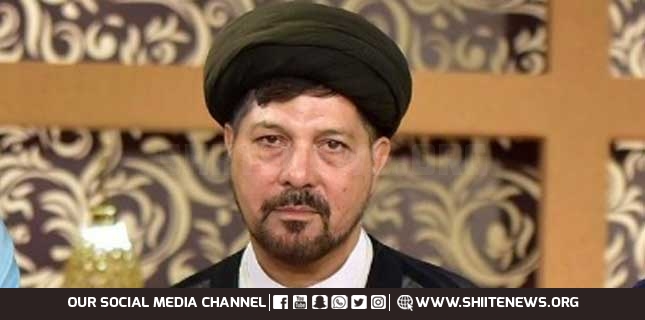 Shiite News: The biggest reason for the decline of the Muslim Ummah is the distance from the true teachings of Rahmatul-Lalameen (PBUH).
These views were expressed by the provincial president Allama Baqir Abbas Zaidi in his address to the cabinet meeting held at the provincial office of Wahdat House.
He said that the Holy Prophet (PBUH) ﷺ has taught the Ummah about brotherhood, tolerance and brotherhood.
The terrorism that is being done in the name of Islam today is a nefarious attempt to discredit the bright face of the religion of Islam.
The Zionist-Christian agenda is working behind the scenes, this conspiracy has to be defeated with mutual unity, with the high insight and wise actions of the scholars, the trend of intolerance can be eliminated and peace and tranquility can be established in the society.
He said that after the announcement by the Central Chairman Allama Raja Nasir Abbas, Majlis Wahdat Muslimeen, observing unity and brotherhood week from 12th to 17th of Rabi-ul-Awwal across the country.
In this regard, processions and seminars will be held, Mefil Naats are being held at all district offices, reception camps and sabils will also be set up on the main procession routes of Eid Milad-ul-Nabi across the province on the twelfth of Rabi-ul-Awwal.
While the main Sabil will be installed at Chowrangi by MWM Karachi Division. Allama Mukhtar Emami, Syed Ali Hussain Naqvi, Allama Sadiq Jafri, Allama Mubasher Hasan, Arshadullah Maktabi, Haider Zaidi, Nasir Al Hussaini and others were present in the cabinet meeting.