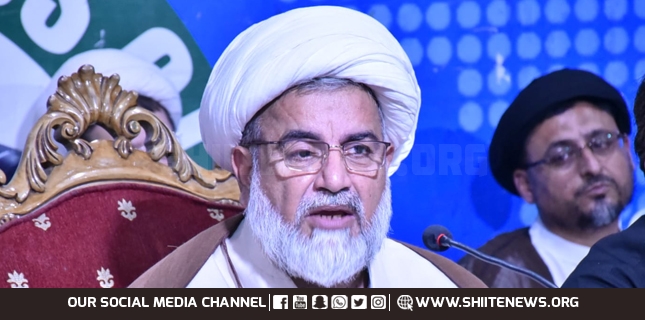 Shiite News: Chairman Majlis Wahdat Muslimeen (MWM) Pakistan Allama Raja Nasir Abbas Jafari has said in his statement on the occasion of World Tourism Day that it is possible to increase the size of the country's economy with the promotion of tourism activities.
The development of tourism sector will bring prosperity to the country, it has a direct impact on the cultural, social and economic conditions of any country.
Pakistan is also one of the few countries in the world where there is natural diversity, a beautiful bouquet of different cultures and languages and at the same time rich in natural beauty, religious, touristic and historical places.
Pakistan has a rich history as well as mountains and fertile plains, seas and plateaus including the hottest and coldest deserts.
There are immense opportunities for tourism in diverse natural landscapes, there is an urgent need for the government to take concrete steps for the development of tourist destinations and promotion of tourism.
He said that antiquities and holy places of different religions are of great importance in Pakistan, if all stakeholders pay attention to the tourism sector, valuable foreign exchange can be earned for the country, which is at least five billion dollars.
Many countries around the world, including Turkey, Saudi Arabia, Iran and Iraq, are earning billions of dollars annually from religious tourism sectors.
Egypt, Nepal, Sri Lanka and India getting benefit from this industry, so why not us? Our country has religious and historical places attractive to millions of Buddhists and Sikhs from all over the world.
The highest snow peaks are the center of attention for global mountaineers, but it is sad to say that the country's economy and productivity in various sectors is not among our priorities.