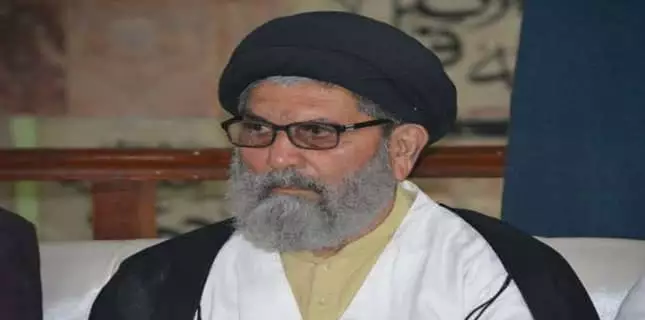 Shiite News: The head of Shia Ulema Council (SUC) Pakistan, Allama Syed Sajid Ali Naqvi, has said that the dream of world peace will not come true by allocating a day, but taking practical steps, unless basic rights and civil liberties are given world peace cannot be restored.
Allama Syed Sajid Ali Naqvi said that the world has seen that wars do not solve problems but create more problems.
Basic rights are not provided to the people, usurper states should stop oppressing the regions like Kashmir and Palestine, the claim of establishing world peace will remain a dream.
He said that lasting peace can prevail only by the solution of the Kashmir problem in South Asia, and the Palestine problem in the Middle East.