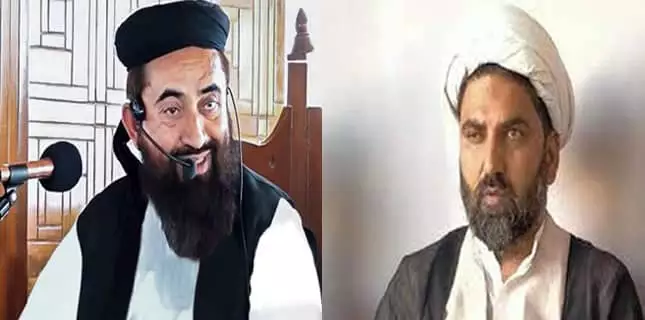 Shiite News: The Central leader of Majlis Wahdat Muslimeen (MWM), Allama Maqsood Domki, has said that Takfiri and foul-mouthed Maulvi Manzoor Mengal has insulted the rituals of Allah, the Holy Quran, the mosque, the call to prayer (Adhan or Azan) and the Ahl al-Bayt (AS).
A sectarian Mullah who talks obscenely has no right to be called Sheikh Al-Hadith, therefore a case should be registered against Mullah Manzoor Mengal for blasphemy of the Holy Quran and blasphemy of the mosque.
In one of his video messages, he said that Manzoor Mengal lied against Shia scholars and mujtahids and made slanderous speech which is condemnable and shameful.
The Holy Quran says that liars are cursed by God, blasphemy case was registered against the accused in Karachi.
He said that we demand that the accused should be arrested immediately and brought to justice. Azan is divine, insulting Azan is intolerable.
He said that Manzoor Mengal and any Takfiris are not above the law of the country, following the law, the accused should be brought to justice, Shiite nation of Pakistan will continue to protest till the arrest of the accused.
He said that hundreds of Shia Hafiz accepted the challenge of Mullah Manzoor Mengal whenever and wherever they want, our Hafiz will compete with the Hafiz of Mullah Manzoor Mengal.