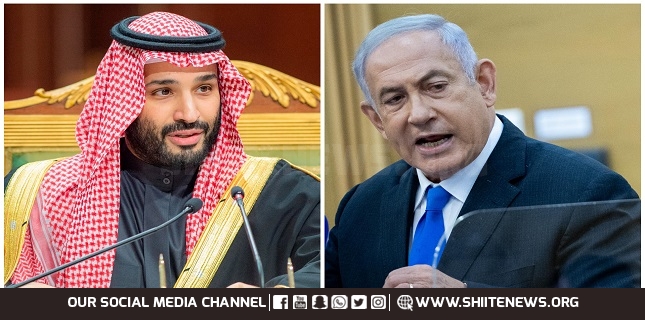 Saudi Arabia's Crown Prince has admitted that the Kingdom is getting closer to a deal to normalize relations with Israel.
Mohammed bin Salman (MBS) rebuffed reports that the historic process to establish relations between Riyadh and Tel Aviv has stalled over the Zionist regime's opposition to make concessions vis-a-vis the Palestinians, saying "good negotiations" are ongoing.
"We hope that it will reach a place that will ease the life of the Palestinians, and get [Israel] as a player in the Middle East," he said in an interview with Fox News on Wednesday. "Every day we get closer."
Riyadh has insisted that any deal to establish ties with Tel Aviv include a component advancing efforts to establish a Palestinian state, concessions that the Zionist entity has so far flatly shot down as its far-right government continues to expand illegal Zionist settlements in the occupied West Bank.
In addition to the Palestinian file, Saudi Arabia is reportedly seeking additional concessions from Washington as part of any potential agreement, including a security pact with the US, sales of advanced weapons, and assistance in developing a civilian nuclear program.
UAE, Bahrain, Sudan, and Morocco normalized their relations with the regime in 2020 due to the pressure of the US and regardless of the crimes of the Zionist regime against the Palestinians.
Since 1948, the Zionist regime has invaded Palestine, arresting, wounding, and killing the Palestinian people and destroying their homes.