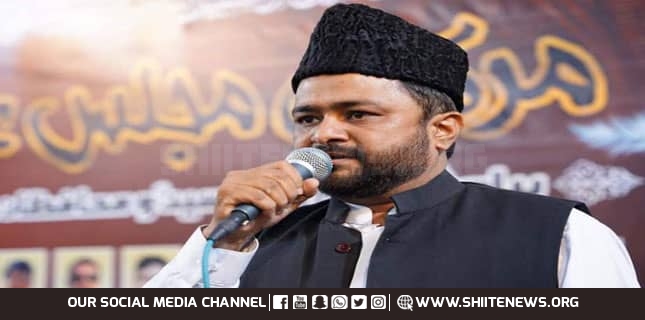 Shiite News: Political Secretary of Majlis Wahdat Muslimeen Pakistan Karachi Division Allama Mubashir Hasan has said that Pakistan needs a long-term economic policy, it has become inevitable to create a national consensus on economic policy to get out of economic difficulties.
He said this while addressing the meeting of the Political Council of Majlis Wahdat Muslim Karachi Division.
Allama Mubashir Hasan said that in the wider interest of the country, all the political parties need to come together and form an economic policy in harmony which can take this motherland out of the circle of debts and move towards economic independence.
He further said that continuous incompetence and corruption have brought the country to the brink of bankruptcy and as a result of this, the people today are suffering from inflation. It is important to get rid of the IMF as soon as possible for the development of the country.
Maulana Hayat Abbas Najafi, Maulana Nishan Haider Sajdi, Asif Safavi, Zain Abbas, Kalb Jawad, Abbas Raza and other officials were present in the meeting.