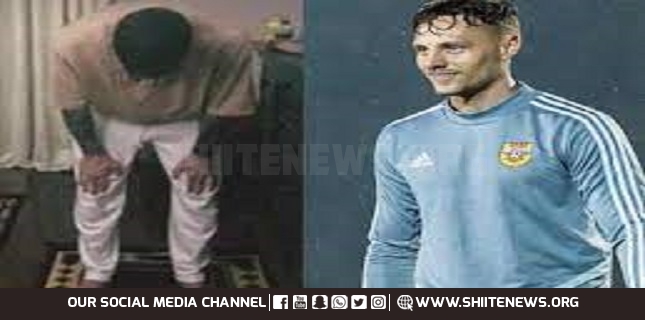 Shiite News: Saudi Arabia's Altai Football Club defender Robert Bauer has announced his conversion to Islam.
Saudi club defender Robert Bauer informed fans by sharing a photo on social networking site Instagram, in which he was saying prayer.
He mentioned about this change in his message and wrote that I have converted to Islam along with my wife and her family.
I am grateful to all of you who have helped and encouraged me. German footballer Robert Bauer, representing Altai FC in the Saudi Professional League, made headlines after signing a one-year contract.
It should be noted that at the beginning of this year, Zaila Fatu, the son of late famous WWE wrestler Omaga, also accepted Islam.