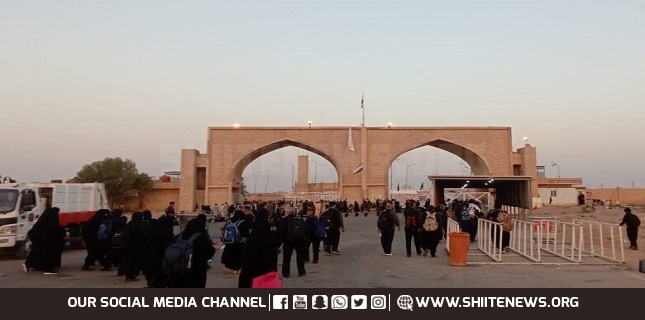 Shiite News: Millions of Pakistani pilgrims entered Iraq through Iran on the occasion of Arbaeen Hussaini. Returning Pakistani pilgrims are facing difficulties at the Chazabeh border.
The pilgrims are short of food and water in the heat of 46 degrees Celsius. Women and children are facing very difficult situation in extreme heat neither water nor food nor phone signals are there.
Pilgrims have appealed for help from the Pakistani embassy in Iraq. On the other hand, 18 Pakistani pilgrims are stuck at Baghdad Airport and are not getting return tickets.