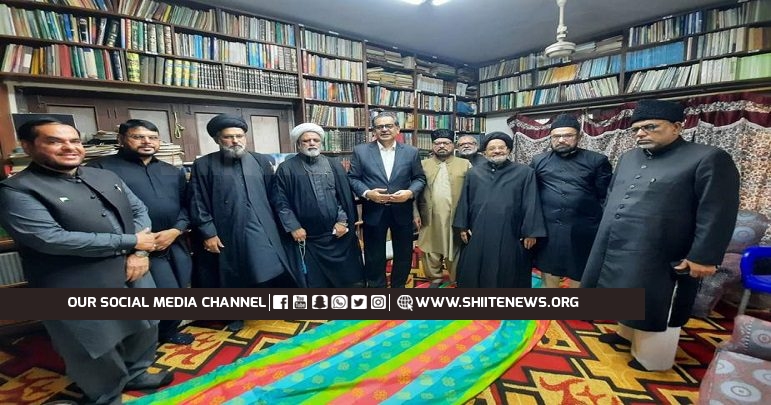 Shiite News: Caretaker Federal Minister for Religious Affairs Aneeq Ahmed met with scholars and Zakireen at the residence of renowned religious scholar Allama Syed Razi Jafar Naqvi, head of Jafaria Alliance, in Rizvia Society, Karachi.
Allama Hussain Masoudi, Syed Shabar Raza, Allama Baqir Hussain Sheedi, Allama Dr. Ali Abbas, Allama Badrul Hasnain Abidi and others were also present on this occasion.
Speaking on this occasion, Aneeq Ahmed said that we have to recognize the elements that fuel sectarianism among us, the purpose of my visit was to discuss some issues with them.
It is not good to impose your words and beliefs on anyone. If objections and unnecessary criticism ends in our society, then everything will be fine, fundamentalism and hypocrisy should end, it is necessary to get the nation out of despair together because despair is disbelief.