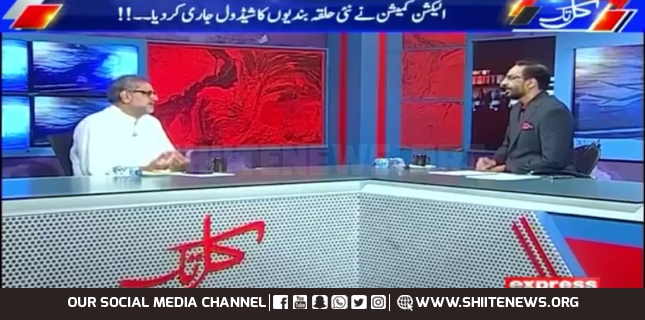 Shiite News: On what cost the members of Parliament approved the controversial amendment bill from the Senate.
Former Prime Minister Shahid Khaqan Abbasi revealed all the secrets. In the talk show hosted by Javed Chaudhry on private TV channel Express News, the former Prime Minister revealed the unconstitutional and illegal bills approved by the Senate of Pakistan in the last three days of the PDM government.
The procedure of approval and the trading of their consciences for the financial benefit of a few members in the House have been revealed.
Shahid Khaqan Abbasi has revealed that members of the Senate will be given 15 to 25 crore rupees for the approval of these bills.
He said that the way these bills were presented and approved in the upper house, speculations are going on that these bills have been sold for 15 to 25 crores.
Some members have also participated in the newly approved universities, the host Javed Chaudhry said that there should be an inquiry on this, the members who took money from them should not be investigated by NAB? On this, Shahid Khaqan Abbasi said that NAB is not under my authority, neither did I take money nor give it.
This makes it clear that there are many powerful people who have brought this bill to the house through the back door and have used the national treasury freely to inflame this country in the fire of communal hatred.
Alas, the law flouted in this country, and the constitution suspended, but no one is going to ask.