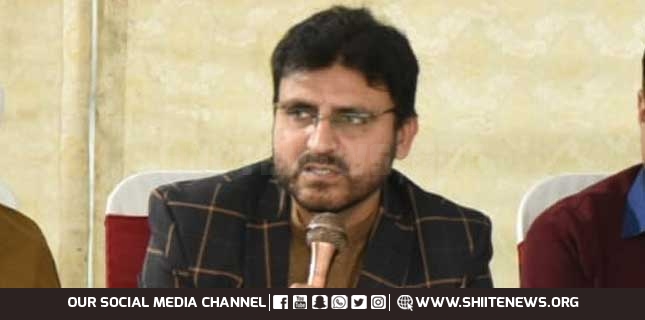 Shiite News: Central General Secretary of Majlis Wahdat Muslimeen Pakistan Syed Nasir Abbas Shirazi has said in his statement that the disappearance of any Pakistani citizen is unconstitutional and illegal.
We strongly support and stand with the affected families, missing any Pakistani citizen is a crime in itself, this pain is unbearable, such extra-constitutional and legal actions are also a blatant violation of international human rights.
And tantamount to violation of the country's constitution and laws, on which the Pakistani judiciary should take strict notice to prevent the country from becoming a jungle.
He said that the children and women of the affected families are demanding the courts of the country to ensure the immediate resolution of this issue, if any missing person is accused of involvement in anti-state activities, he should be brought before the courts.
Missing persons have full right to litigate the charges against them, the courts have the discretion to convict or acquit,