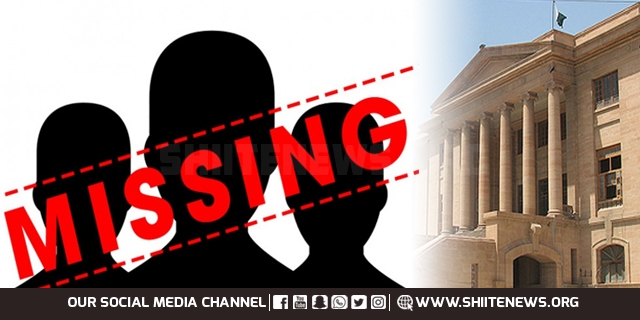 Shiite News: The Sindh High Court (SHC) ordered the formation of Joint Investigation Teams (JIT)s for the recovery missing persons.
The applications related to the recovery of missing persons were heard by a 2-member bench headed by Justice Nimatullah Phalputo. The police submitted a report to the court regarding 3 missing persons.
Police officials confirmed that Waris Khan, Azam Usmani and Irfan Ali have reached home. The police also submitted a progress report on the disappearance of Muhammad Usman, which said that Muhammad Usman is under MPO detention. The court disposed of the application related to the recovery of Muhammad Usman.
Apart from this, the court sought reports from the detention centers of KP. Justice Nimatullah Phalpoto remarked that the Interior Secretary should submit reports on the next hearing, all resources should be used to recover the missing persons. The court ordered formation of JITs for recovery of missing persons.