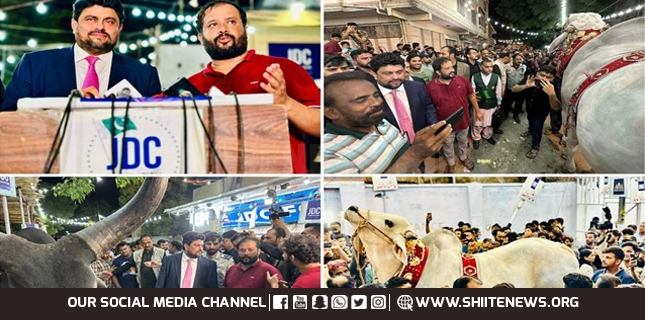 Shiite News: Governor Sindh has donated four bulls of rare breed to JDC a welfare organization, the price of one bull is 14 lac rupees.
Speaking to the media on the occasion of gifting sacrificial animals to the welfare organization, Sindh Governor Kamran Tesori said that 100 camels will be sacrificed during the three days of Eid in the governor's house.
He said, "All the meat of the sacrifice will be distributed among the beneficiaries, wherever I can help."
While visiting the JDC headquarters, he said that JDC's preparation on Eid-ul-Adha is very grand, I am happy to participate in the sacrifice work for the deserving people.