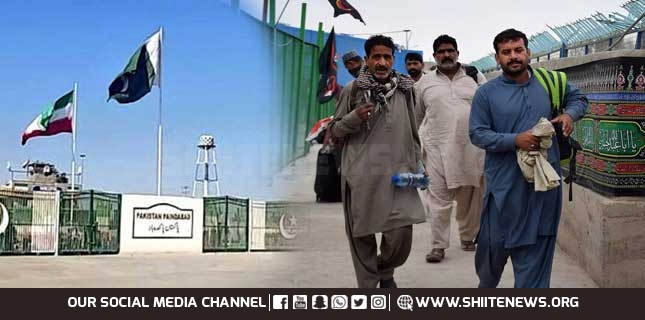 Shiite News: A high-level meeting was held in Quetta to provide facilities and security to pilgrims traveling to Iran.
Chief Secretary Balochistan Abdul Aziz Aqeeli presided over the high-level meeting regarding arrangements for pilgrims from Pakistan to Iran.
Additional Secretary Interior Saleh Naseer, Commissioner Quetta Division Sohailur Rehman, Commissioner Rukhshan Division and other senior officers participated.
It was decided to take various measures to improve the security of pilgrims traveling to Iran. On this occasion, Chief Secretary Baluchistan instructed the concerned officers to ensure the improvement of facilities for pilgrims.
He said that steps should be taken to make the journey of the pilgrims going for Iran pilgrimage definitely peaceful. On this occasion, various suggestions were presented by senior officials for the facilities of the visitors.