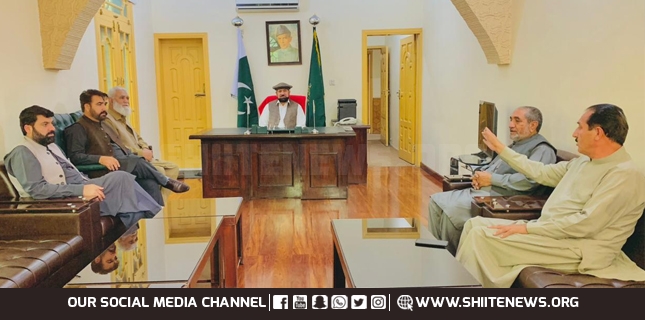 Shiite News: An emergency joint meeting of Gilgit-Baltistan (GB) Council members was held under the chairmanship of Chairman Standing Committee Muhammad Ayub Shah and Chairman Public Accounts Committee (PAC) Iqbal Naseer.
In the meeting, Council members Sheikh Ahmed Ali Noori (Political Secretary Majlis Wahdat Muslimeen Gilgit-Baltistan), Hashmatullah , Abdur Rehman and Syed Shabi ul Hassnain participated.
Concerns were expressed over the injustices regarding Gilgit-Baltistan. Currently, Gilgit-Baltistan is suffering from various crises, including wheat, electricity, and water are at the top.
The federation and the province urgently need to take the people out of these crises and work on emergency basis.
Committee urged to resolve the employment issues of temporary employees in Gilgit-Baltistan Council and its affiliated institutions (Mandukhel Committee for Affected Employees) and said that despite the clear orders of the Gilgit-Baltistan Chief Court, these employees were not given basic rights.
The process of bringing people of your choice on deputation should be stopped immediately and these temporary employees should be made permanent as soon as possible and their basic rights should be given.
Also, it was considered to call an emergency meeting in Islamabad immediately to decide a common plan of action for the rights of Gilgit-Baltistan.