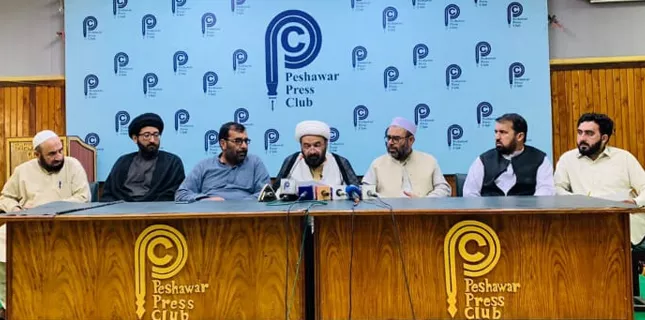 Shiite News: Qibla-e-Awwal Bait al-Maqdis is the lifeline of the Islamic world, there can be no compromise with Israel on this.
These views were expressed by Majlis Wahdat Muslim Khyber Pakhtunkhwa Provincial President Allama Jahanzeb Ali Jafari along with the leaders while holding a press conference at Haripur Press Club.
Provincial Vice President Allama Nazar Ali, Majlis Wahdat Muslimin District Abbottabad President Syed Shajar Ali Kazmi, Haripur District Coordinator Muhammad Ishaq Haidari and Shia District Khatib Allama Habib Raza Amini were also present.
Allama Jahanzeb Ali Jafari said that in the holy month, we strongly condemn Israel's persecution of the Palestinian people. Israel has set an example of brutality on Palestinians.
He further said that on the instructions of Majlis Wahdat Muslimeen Chairman Allama Raja Nasir Abbas Jafari, the last Friday of Ramadan will be celebrated as Al-Quds Day.
which was ordered by the great leader Hazrat Imam Khomeini, Majlis Wahdat Muslimeen Pakistan will also hold demonstrations and rallies in support of the oppressed Palestinian people and other oppressed people throughout the country on 23rd Ramadan and 14th April.