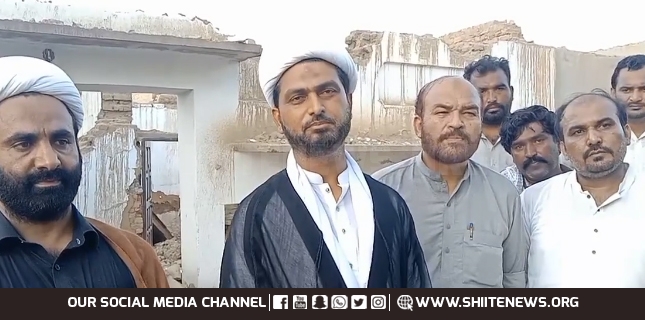 Shiite News: President of Majlis Wahdat Muslimeen Multan, Allama Waseem Abbas Masoumi, while addressing a ceremony in Multan, expressed concern over the current situation in the country and said that he will not hesitate to sacrifice for the supremacy of the constitution and law and the rights of the people.
Some elements are benefiting from the current situation in the country. The goal of the coalition ruling parties is not national integrity and stability, but only political revenge.
The ruling coalition is flouting the country's constitution and law. For the past ten months, the coalition government has made the country a victim of severe crises, the dear country is sinking into the mire of political and economic crisis with each passing day and the poor are being crushed by inflation.
He said that the dear country cannot suffer any more crises now, the people have rejected the outdated and corrupt political parties, the corrupt coalition ruling parties will be made to account for their crimes.
The leadership of Majlis Wahdat Muslimeen stands side by side with c. We have come out in the field for the survival of Pakistan for its independence.