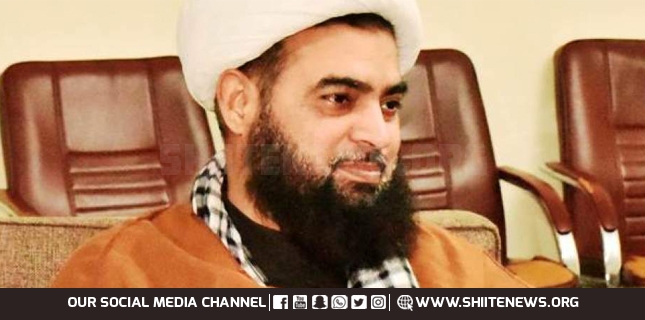 Shiite News: The President of Shia Ulema South Punjab, member of Muttahida Ulema Board Punjab and principal of Jamia Shaheed Mutahari Allama Qazi Nader Hussain Alvi has said that ending the differences between Iran and Saudi Arabia will have positive effects on the region. It is the urgent need of the hour to thwart the conspiracy to divide the Ummah by uniting with each other.
Allama Qazi Nadir Hussain Alvi in his statement on the restoration of diplomatic relations between Saudi Arabia and Iran said that these two countries are friends and brother countries of Pakistan due to their differences where every Muslim in the world was worried about the negative effects in the homeland.
Apart from that, the atmosphere of chaos and division was increasing in the Muslim Ummah, with the restoration of diplomatic relations, the conspiratorial elements and enemy forces who spread chaos and division in the ranks of the Muslims were disappointed and a wave of happiness spread in the ranks of the Muslims.
Allama Qazi Nader Alvi said that the restoration of friendly relations between these two countries will create an atmosphere of peace and stability in the entire region.
Islamic countries are in dire need of alertness and awareness so that the Muslims are not divided into segments by being deceived by certain elements, but rather create a strong atmosphere of unity in their ranks so that the Ummah is exalted and the enemy is defeated.