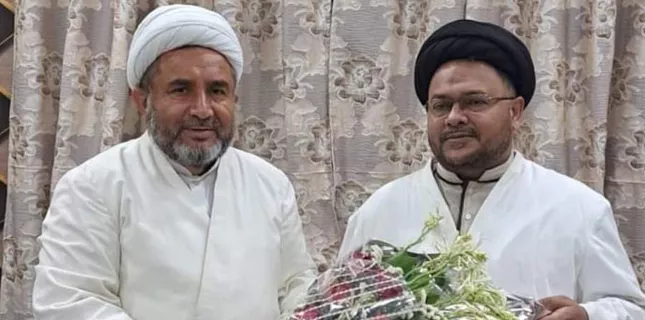 Shiite News: Central Vice President of Shia Ulema Council Pakistan Allama Arif Hussain Wahidi met Allama Nazer Abbas Taqvi at his residence in Karachi.
According to the sources, Allama Arif Hussain Wahidi has met SUC Central Additional Secretary General Allama Syed Nazer Abbas Taqvi, who was released after being imprisoned in Saudi Arabia, at his house in Karachi.
During the meeting, Allama Arif Wahidi congratulated Allama Nazer Abbas Taqvi on his release and expressed good wishes. On this occasion, Allama Nazer Abbas Taqvi thanked all the friends for their efforts for the release.