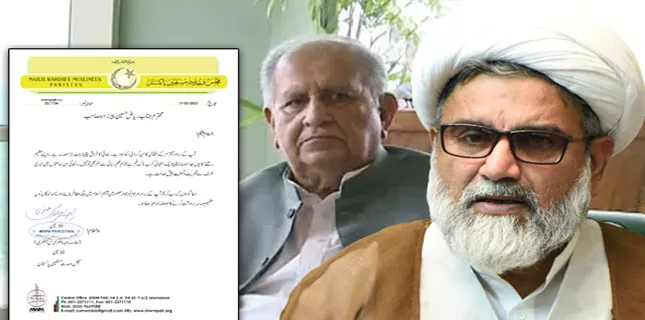 Shiite News: Chairman Majlis Wahdat Muslimeen Pakistan Allama Raja Nasir Abbas Jafari has expressed his heartfelt regret and condolence to Federal Minister for Human Rights Riaz Hussain Pirzada on the death of his brother.
In his condolence letter issued by the Central Secretariat, he said that he is deeply saddened to hear the death of your respected brother, the loss of a brother is certainly a great shock, the separation of such a great relationship is certainly a very painful grief.
He further said that in these hours of sorrow, my condolences and consolation are offered.
I pray that the Lord may grant your deceased brother a place in the nearness to Masoomin (AS) and give the bereaved the courage and patience to bear this great shock.