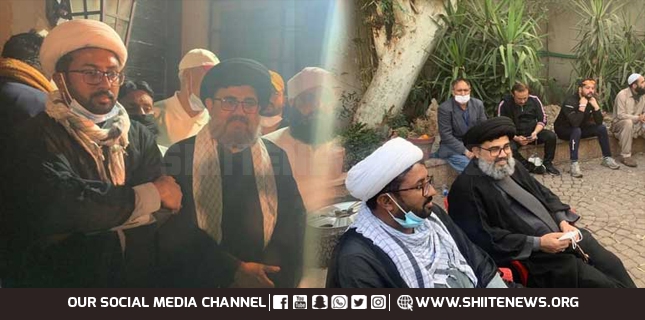 Shiite News: The central leadership of Majlis Wahdat Muslimeen along with the workers are present in Zaman Park despite heavy shelling since last day.
According to the details, Majlis Wahdat Muslimeen Pakistan Vice Chairman Allama Ahmad Iqbal Rizvi has been present in Zaman Park since last night along with central leaders and workers of Wahdat Youth despite severe shelling.
It should be remembered that Majlis Wahdat Muslimeen has been standing against the foreign agenda with Pakistan Tehreek-e-Insaaf in the struggle for the true independence of Pakistan and the independence of Pakistan.
Majlis Wahdat Muslimeen said that this statement is actually the founding manifesto of Martyr Quaid Allama Arif Al Hussaini and Majlis Wahdat Muslimeen and all the workers are always working hard in this struggle.
It should be noted that the head of Majlis Wahdat Muslim Allama Raja Nasir Abbas Jafari said that we are Hussaini and always stand together in difficult times, so the leadership and workers of Majlis Wahdat will not back down in this difficult time.