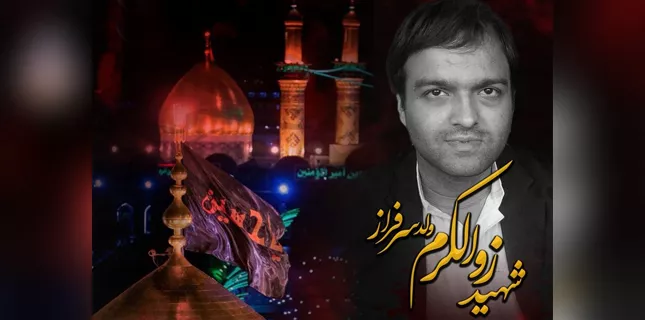 Shiite news: Shia mourner Zulkaram son of Sarfraz Ali resident of Ibrahim Zai Hangu was martyred by two motorcycle-riding Takfiri terrorists on March 14, 2023 at a shop near Bara Gate, Swato Phatak Peshawar.
According to the details, an Azadar-e-Imam Hussain (A.S.), the son of Sarfraz Ali resident of Ibrahim Zai Hangu, who was a worshipper of five-time prayer, a gentleman, a noble soul, a virtuous person, a sincere young man, a lover of the Prophet (PBUH) and the family of Rasool (PBUH), has been martyred innocently.
According to sources, Zulkarm Ali was fired upon by Takfiri terrorists when he was present at his shop in Bara Gate, Swato Phatak, Peshawar for obtaining halal food.
The body of the martyr was shifted to Khaki Lady Reading Hospital, where after legal proceedings, the body was handed over to heirs.
It should be noted that after the suicide attacks on mosques and Imam Bargahs in Peshawar, there is now an increase in Shia target incidents, the rulers are engaged in tug of war for their politics, while Takfiri terrorists are once again seen as unbridled.