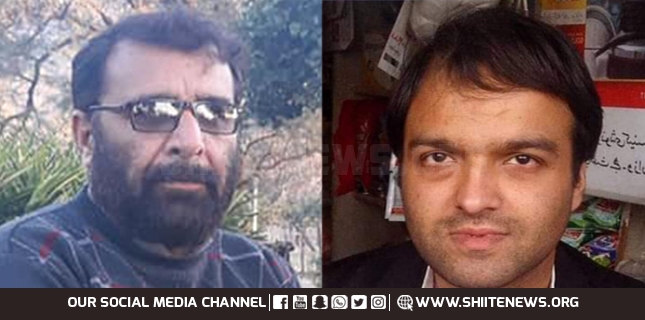 Shiite News: Provincial General Secretary of Majlis Wahdat Muslimeen Khyber Pakhtunkhwa, Shabbir Hussain Sajdi, while expressing regret over the brutal killing of Zulkarm Ali at Swati Gate in Peshawar, has strongly condemned the incident and expressed his heartfelt condolences and sympathy to the bereaved.
He has said that Zulkarm Ali was a businessman, if someone killed on the basis of belonging to a particular religion, then no one will feel safe in a provincial headquarters like Peshawar.
We have taken hundreds of dead bodies from Peshawar so far, we cannot afford any more massacres, so we demand the authorities that an investigation committee should be formed regarding the brutal killing of an innocent businessman and the elements involved in terrorism should be exposed soon.
He said that if the provincial government does not take serious action regarding the murder of Zulkarm Ali, then they reserve the right to protest and the killing of innocent citizens from time to time in other areas of Khyber Pakhtunkhwa, including Peshawar, and the state's response to it is sad and worrying that no action has been taken and this neglect and unfair treatment has been going on for decades, but the wounds of the affected families have not been healed by the state institutions, which has created a feeling of insecurity among the people.