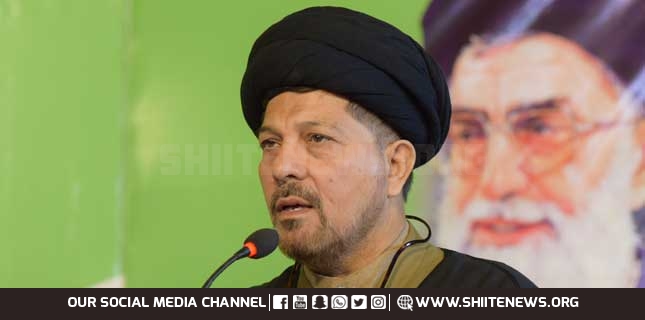 Shiite News: Majlis Wahdat Muslimeen Sindh Province President Allama Syed Baqir Abbas Zaidi has said in his statement that he condemns the terrorist attack on the Karachi Police Office.
After the Peshawar police line explosion, the attack on the Karachi police office is being played to divert public attention from the current country's critical political and economic situation and other important measures including inflation.
The consciousness and awareness has increased, the fearless and self-interested imported rulers have brought the country and the nation to the brink of destruction.
The implementation has begun so that the global colonialist America, Israel and their Muslim supporters, can fulfill their nefarious ambitions.
Allama Baqir Abbas Zaidi said that the people now have to leave their homes to protect their rights, the country is passing through a serious and critical period in history, if they do not leave their homes, nothing will be left.
While offering condolences to the families of the martyred security personnel, he prayed for their forgiveness and patience for the families and prayed for the speedy recovery of the injured.