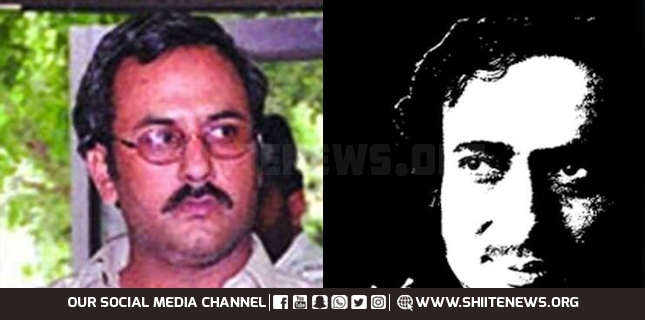 Shiite News: The notorious Lashkar-e-Jhangvi terrorist Ajmal alias Akram Lahori, who brutally shot forty-five bullets into the chest of Shaheed Mohsin Naqvi, the famous poet and writer and Zakir of Ahlul Bayt, has filed a bail application after 26 years.
On requesting the bail of terrorist/murderer Akram Lahori, it was found that such an important and sensitive file of the murder case has also disappeared from the official records.
It feels like this brutal terrorist Lahori is being backed from within the state law enforcement agencies and trying to free him from this case.
Unfortunately, this is not the first case. Our flawed and unreliable judicial system has easily acquitted even the most brutal and dangerous killers of dozens of innocent people in the history of the country.