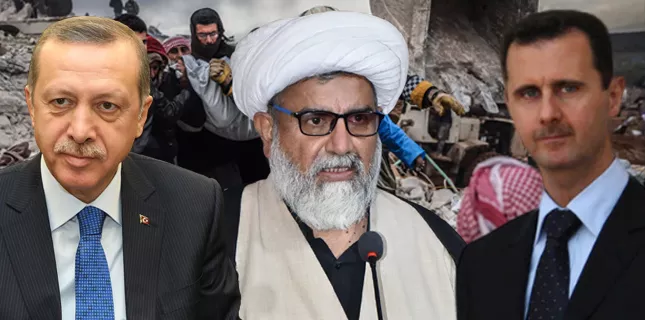 Shiite News: Chairman Majlis Wahdat Muslimeen Pakistan has sent condolence letters to the leaders of the two countries, expressing deep sorrow and shock over the earthquake, thousands of deaths and huge financial losses in the Islamic brotherly countries of Syria and Turkey.
In the letters sent by Chairman Majlis Wahdat Muslimeen Pakistan, Allama Raja Nasir Abbas Jafri, it has been said on behalf of Majlis Wahdat Muslimeen and the entire Pakistani nation that they are saddened by the natural calamity and the huge loss of life and money caused by it.
Sincere condolences and sympathies from All Pakistanis are saddened by the disaster in the brotherly Islamic countries and share their grief equally.
In this hour of sorrow, the brothers are with the Islamic countries and in this most difficult time, the people of Pakistan will not leave their sad brothers alone.
He has also prayed for forgiveness for those who died in this natural calamity and prayed for the speedy recovery of the injured.