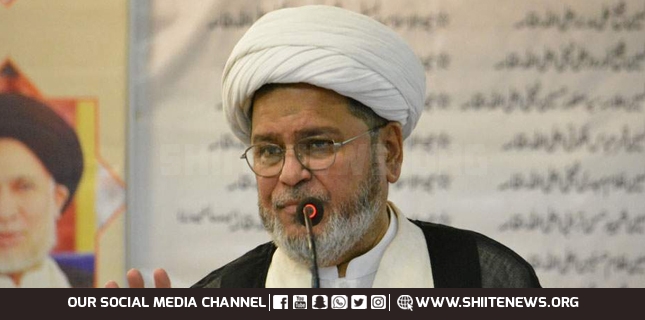 Shiite News: Central Secretary General of Shia Ulema Council (SUC) of Pakistan, Allama Shabbir Hasan Maisami, in his statement on Kashmir Solidarity Day, said that no one can stop Kashmir from becoming a part of Pakistan, it is an incomplete agenda for the division of the subcontinent, Pakistani governments failed to play their active role.
Every Pakistani is with Kashmiris, if we have to fight the war of Kashmiri freedom for centuries, we will fight and defeat India.
Allama Shabbir Masami further said that since 1947, the slogans of Pakistan Zindabad have been raised from Srinagar and every day Kashmiris express their relationship with Pakistan by hoisting the green crescent flag in the streets.
Indian atrocities have been exposed in the world, now it is necessary that Pakistani embassies also play their role to highlight the issue of Kashmir, OIC should also play its active role on the issue of Kashmir and Palestine.