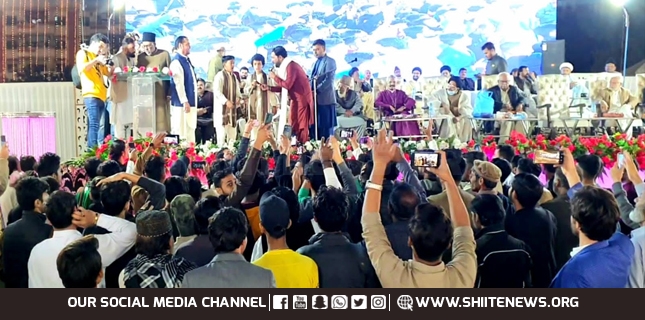 Shiite News: The 13th Rajab al-Marajab, the birth anniversary of Hazrat Ali Ibn Abi Talib (AS), and the International Father's Day was observed across the country with religious spirit.
The celebrations, lighting and Milad and Manqabat Mahafil are going on across Pakistan as well as all over the world.
On 13 Rajab, the birthday of Hazrat Ali al-Murtaza, the Lion of God, the lovers and devotees of Haider-e- Karrar are celebrating across the country. Streets and houses are decorated with electric lamps.
In every mosque and imam bargah, the celebrations of Milad and Manqabat going on since the night of 12th Rajab.
Under the auspices of various national organizations, celebrations of Moulod e Kaaba are being held in different cities, the atmosphere of the entire country is resounding with the slogans of Haider Haider, while a large number of pilgrims on this occasion, Hazrat Lal Shahbaz Qalandar, Shah Latif Bhitai, devotees also attending the shrines of Sachal Sarmast, Abdullah Shah Ghazi and other saints.