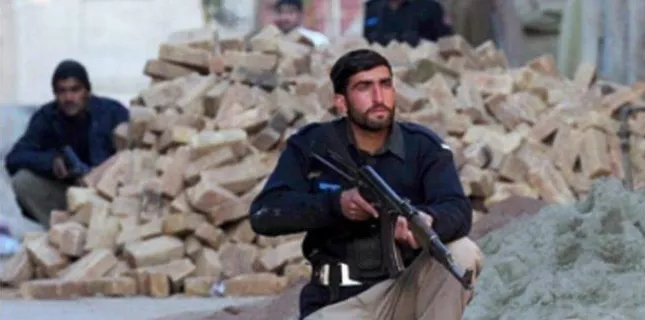 Shiite News: Terrorist plan failed in Swabi, two Takfiri terrorists were killed and four were arrested in the police encounter, the bounty of one killed terrorist's head was set at 2 million rupees.
According to DPO Swabi Najam, an operation was conducted on information about the presence of terrorists in Swabi Hund, in which the terrorists opened fire on the police party with hand grenades and weapons, but in the retaliatory fire, two wanted terrorists were killed and four arrested.
DIG Mohammad Ali Gandapur said that among the dead terrorists are Commander Izhar alias Shiraz alias Abdullah and Zeenat Saqib.
A huge amount of arms and ammunition have been recovered from the terrorists, including 5 kg of gunpowder, 9 hand grenades, 18 electric detonators. According to the DIG, they include 2 Kalashnikovs and other equipment used in terrorist incidents, the price of the head of the dead terrorist Izhar was fixed at Rs 2m, the terrorist Izhar is wanted in more than six cases of terrorism.