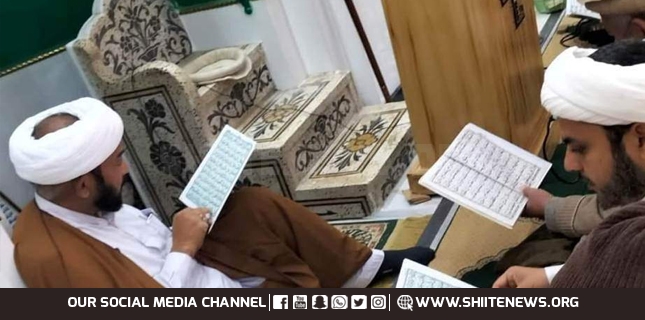 Shiite News: Imamia Council Hangu organized Quran recitation for the martyrs of Police Lines Peshawar tragedy in Central Jamia Masjid Bab Al Alam (Faizullah Hangu) after Friday prayers.
After the recitation of the Quran, special prayers were offered for the restoration of peace and prosperity in Pakistan.
On this occasion, Allama Khurshid Anwar Jawadi, Maulana Muhammad Irshad, Maulana Aamir Shamsi, Haji Zaheer Hussain and others paid tribute to the sacrifices of the martyrs who sacrificed their lives for the sake of the nation and said that the tragedy of Peshawar was a very heartbreaking one.
This is an incident, which we strongly condemn and stand by the Khyber Pakhtunkhwa Police against elements hostile to the country and the nation.