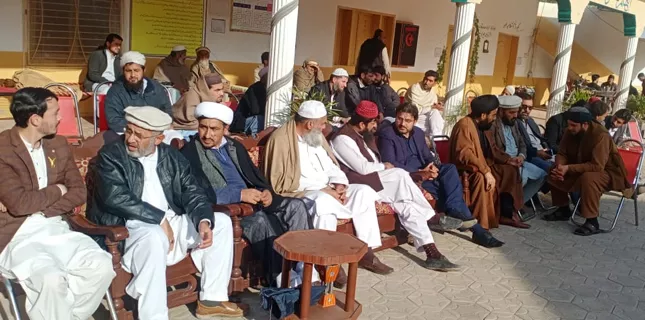 Shiite News: Central General Secretary Majlis Wahdat Muslimeen Pakistan Syed Nasir Abbas Sherazi, Advocate, along with a provincial delegation, came to the seminary to condole with the students of Islamic Madrasa "Madrassa Islamia Arabia" who drowned in the Tanda Dam Kohat.
Nasir Sherazi said that we share this hour of sorrow with the parents and teachers on the tragic incident.
Expressing condolences along with teachers and parents of deceased students, the Chairman of Majlis Wahdat Allama Raja Nasir Abbas Jafari also delivered a condolence message.
Speaking to the media, Nasir Abbas Sherazi, advocate, strongly criticized the government's indifference. He said that so far, neither a high-level government official has come to condole, nor has any payment been made to the bereaved.
He said that Majlis Wahdat Muslims will raise their voice and support them. On this occasion, Provincial President MWM Khyber Pakhtunkhwa Allama Jahanzeb Jafri, Provincial General Secretary Shabbir Sajdi, Provincial Leader of Majlis Ulema Shia Allama Abdul Hussain, Imam Juma Kohat, Brother Ali Dad Khan, and regional organizational officials were also present.