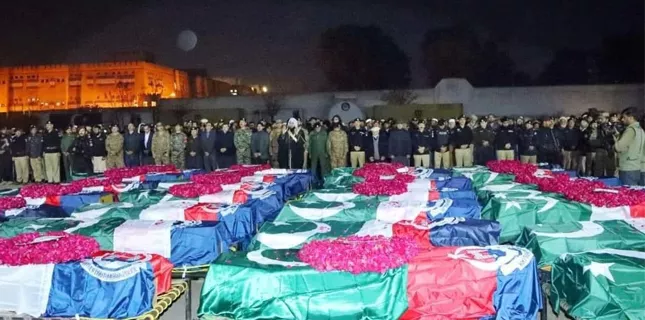 Shiite News: The number of martyrs has exceeded 100 in the suicide explosion of Takfiri terrorists in the mosque of police lines in Peshawar, the capital of Khyber Pakhtunkhwa province, while 216 people are being treated in different hospitals.
The rescue operation was completed to evacuate those buried under the debris.
The enemies of peace exploded in the mosque of Police Lines, a very sensitive area of Peshawar, on Monday at the exact time when the Zuhr prayer was being offered there.
Most of the worshipers were buried under the debris, the adjacent canteen building was also destroyed while chaos spread everywhere, the explosion was so terrible that the sound was heard far and wide.
Immediately after the blast, police, security and rescue agency officials reached the spot and evacuated the martyrs and injured and transferred them to Lady Reading Hospital, while emergency was imposed in all hospitals of Peshawar.