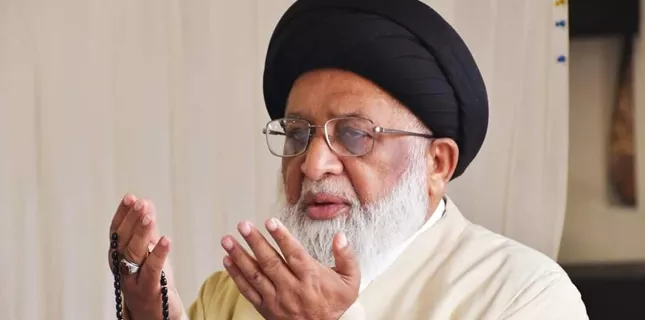 Shiite News: Allama Hafiz Syed Riaz Hussain Najafi, President of Shia Wifaq ul Madaris Pakistan, Allama Muhammad Afzal Haidari, Secretary General and Allama Syed Mureed Hussain Naqvi, Vice President, strongly condemned the suicide blast in the mosque of Police Line Peshawar, calling the incident a national tragedy.
It has been declared and emphasized that peace cannot be established without eliminating the terrorists.
If the National Action Plan had been implemented in real terms, such tragedies can be avoided.
Banned terrorist groups are busy spreading their terrorism and hatred. But no one takes action against them.
In a statement of condemnation, Hafiz Riaz Najafi said that martyrdom of the worshipers who bow before Allah is a cruel act and brutality of the terrorists.
He clarified that Pakistan has been suffering from terrorism for a long time, but the people have not yet been freed from terrorism.
A suicide blast took place on March 3, 2022 last year at the Imamia Mosque in Qisa-Khwani Bazar in Peshawar, the capital of Khyber Pakhtunkhwa.
He said that the institutions have to do long-term planning by leaving the so called "Ding Tapao" policy.
Takfiri terrorists run rampant, with no one in sight to restrain them. In the same way, terrorists get encouragement.
We demand practical measures should be taken to end terrorism. We have no doubts about the intention of the security agencies, but the situation that is being seen, there is a feeling of insecurity among the people.