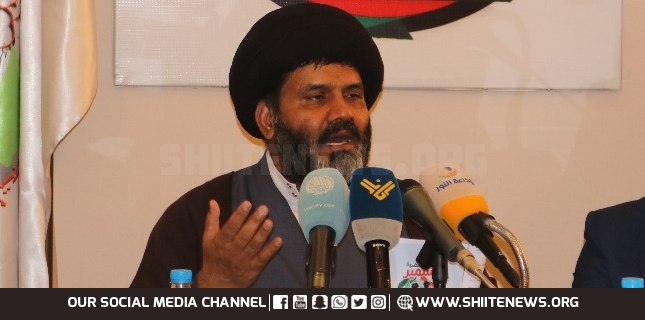 Shiite News: We strongly condemn the explosion in Peshawar. We have to show full unity and solidarity for national security. Legal action should be taken against terrorists and their facilitators.
These views have been expressed by Majlis Wahdat-e-Muslimeen, Central Secretary of Foreign Affairs Department, Dr. Shafqat Hussain Sherazi, in his statement.
He said that conspiracies against the country are on the rise, terrorists are active, sectarian bills are being passed in the legislative bodies of the country to promote extremism and Takfiri thinking.
He said that we are the heirs of Allama Iqbal and Jinnah, we will not allow the country to become a hotbed of genocide and Takfiriyat.
He expressed his deepest sympathies for the martyred and injured in the recent blast in Peshawar Police Lines Mosque and told their families that the entire nation is an equal participant in your pain and is standing with you.
God willing, the wrongdoers will be humiliated in this world and the hereafter.