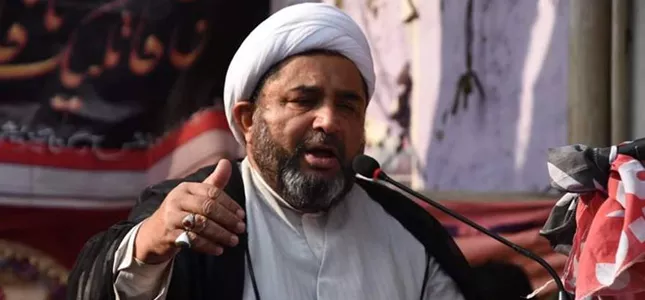 Shiite News: Central Vice President of Shia Ulema Council of Pakistan, Allama Arif Hussain Wahidi strongly condemned the terrorism and paid
tribute to the the martyrs and injured innocent worshipers in the mosque of Police Lines Peshawar.
No Muslim can even imagine such terrorism, such terrorists can never be followers of Islam and patriotic citizens of the country.
The Central Vice President, while drawing the attention of the federal and provincial governments of Khyber Pakhtunkhwa, said that terrorist activities have been increasing at the national level, especially in Khyber Pakhtunkhwa, in the border areas, Dera Ismail Khan, Peshawar and other areas.
To control terrorism, it is necessary that governments and administrations deal with them with an iron hand to establish law and order in the country and eradicate terrorism. There is a need for strong decisions by the judiciary.
Allama Arif Hussain Wahidi emphasized on establishing unity within the nation to make the country a cradle of peace and said that on one side the country is suffering from political, economic and security crisis and on the other side sectarian and extremist groups.
And the elements are making illegal efforts to spread discord and chaos in the country.