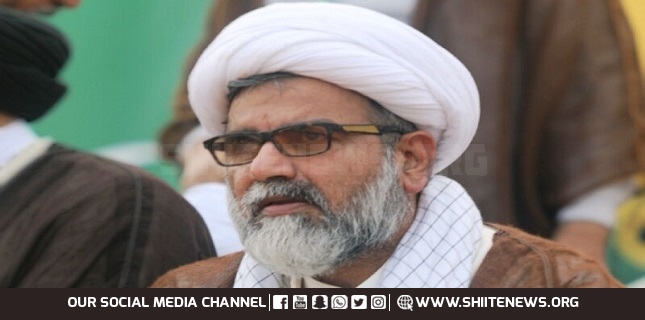 Shiite News: Chairman Majlis Wahdat Muslimeen Allama Raja Nasir Abbas Jafari has strongly condemned the suicide blast in the mosque of Peshawar Police Lines.
Allama Raja Nasir Abbas has said that the cowardly enemy has once again shown his brutality by attacking the unarmed worshippers.
Such an explosion in an area with high security arrangements is also a question mark on the performance of security agencies.
MWM chief Allama Raja Nasir Abbas said that those who are responsible for the protection of the people are engaged in the game of politics and government.
"I express my condolences to the families of the martyrs and pray for the speedy recovery of the injured" said MWM Chairman.