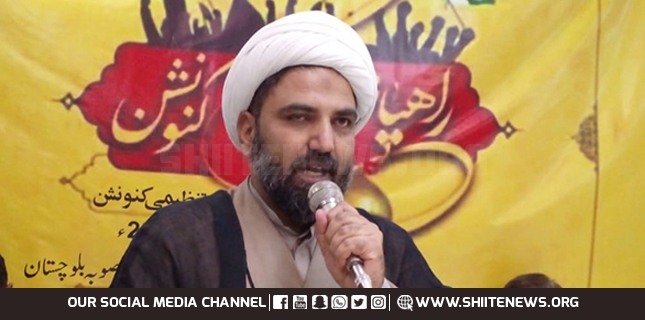 Shiite News: Addressing a Majlis-e-Aza in Mirwah Khambari area of Mirpur Khas, Allama Maqsood Ali Domki, the central secretary of Majlis Wahdat Muslimeen Pakistan, said that the world government of the righteous, which was promised by Allah in the heavenly books, has come near.
After the Torah and the Psalms, the Holy Qur'an has given the good news of the creation of a just divine government for the oppressed and deprived.
After the humiliating defeat of Daesh and the 39-nation Yazidi army, the devils of the world are engaged in new conspiracies. Only the believers stand with the truth and the people of the truth.
He said that the good news of the just world government of Caliph of Allah Imam Mahdi (AJTF) is frequently present in the Qur'anic books of commentary and Shia-Sunni books of hadiths.
Shia Sunni Muslims, especially the people of faith, should play their role to pave the way for the emergence of the savior of humanity.