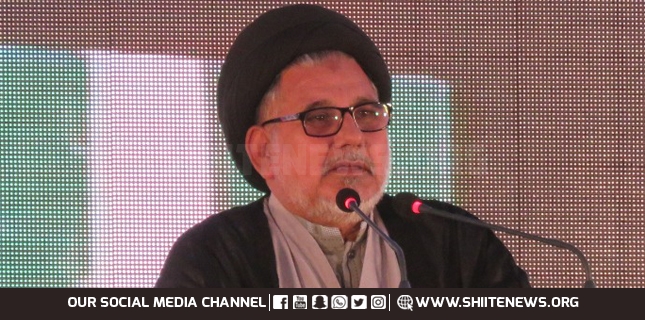 Shiite News: Allama Syed Hasan Zafar Naqvi, the Central Leader of Majlis Wahdat Muslimeen Pakistan, has said that the society lacking justice becomes miserable despite the prosperity.
Addressing the training session of the officials in Karachi, he said that the common man is longing for justice, corruption has eroded the foundations of the society, the courts are failing to provide justice to the poor, the powerful are getting their own willful decisions.
Allama Hasan Zafar Naqvi said that Ameer-ul- Momineen Ali Ibne Abi Talib (AS) was martyred in the way of establishing justice.
The foundation of Islam is the justice.
This is the story of the last 75 years in Pakistan that the powerful get the justice they want but the poor man does not get his right.
Allama Sadiq Jafari, Razi Rizvi, Zain Rizvi and other officials were present on this occasion.