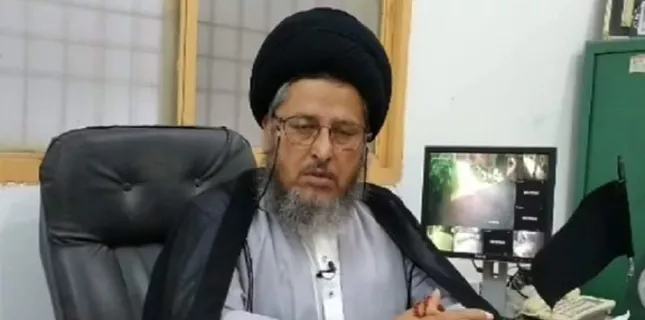 Shiite News: Central Vice President of Shia Ulema Council, Allama Syed Sibtain Haider Sabzwari, has rejected the controversial criminal bill that was hastily passed by the National Assembly and said that legislation under the guise of holy names will increase sectarian problems.
National security and unity will not accept any bill passed against the Ummah. We have fought terrorism before, we will not hesitate in the future.
For a long time, efforts have been made to suppress the School of Ahl al-Bayt (a.s.) through controversial legislation, but all the conspirators were fed up and left the world with their regrets.
He said that our question is to the Speaker of the National Assembly and the Prime Minister whether the Parliament has become a platform to protect sectarianism and terrorism?
In a statement issued by the media cell, Allama Sabtain Sabzwari said that Pakistan will not be allowed to become a state of a specific religion.
The controversial legislation is against the constitution. We will protest at all levels, we demand that this bill be withdrawn.
He further said that Maulana Abdul Akbar Chitrali has been used by miscreants. The army, police and the people have made great sacrifices for the eradication of terrorism and the Shia leadership has shown great patience and restraint and has restrained the Shia from taking any extreme measures and advised them to be patient, but we do not want to compromise our rights and beliefs.
He said that the theft of the Takfiri outlawed terrorist group without taking the Shia school into confidence has been caught, this bill is equivalent to shaking the foundations of the country.