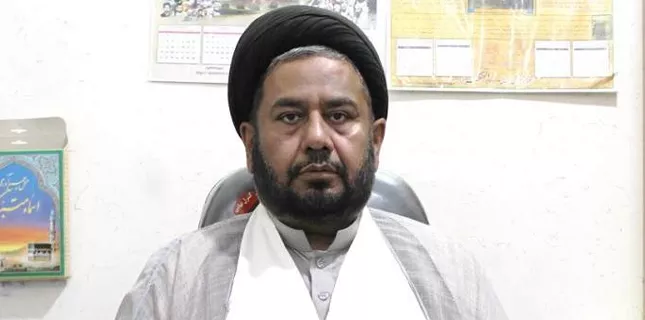 Shiite News: The vice president of the Shia Wifaq ul Madaris Pakistan, Allama Syed Mureed Hussain Naqvi, while rejecting the controversial criminal bill recently passed by the National Assembly, made it clear that any legislation opposed to the Quran and Sunnah will not accept.
School of Ahl al-Bayt is the name of the enlightened interpretation of Islam. Those who consider us weak are fool, the mover of the bill Abdul Akbar Chitrali was used by the banned organization.
We know that Jamaat-e-Islami is not a sectarian Takfiri organization, it is surprising that a bill prepared by a banned Takfiri group of Jhang presented by a member of Jamaat-e-Islami in the assembly, a deliberate effort was made to weaken the unity of the Ummah.
Talking to the scholars and students at Jamita Al-Mutzaar, Allama Mureed Naqvi expressed regret that Jamaat-e-Islami's record so far is non-sectarian, they have links with our leadership.
We are sure that the controversial bill will not be the stand of Jamaat-e-Islami. He expressed his regret that the members of the National Assembly do not read the legislation.