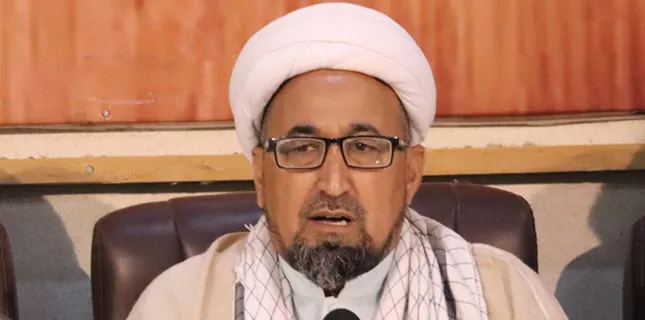 Shiite News: Majlis Wahdat Muslim Pakistan Karachi Division President Allama Sadiq Jafari while addressing a special session of the Lawyers Forum at Wahdat Secretariat Incholi said that he rejects the amendment made by the National Assembly in 298 A through the Criminal Amendment Bill.
The school of Shia does not support any such bill which will cause unrest in the country and hurt the hearts of millions of Muslims.
Allama Sadiq Jafari further said that if the gentlemen sitting in the National Assembly had considered this bill even once, they would have known how serious a mistake they had made, but it is a pity that our assembly members insulted the Sahaba and insulted the Ahlul Bayt.
The bill has not been passed but has only fulfilled the wish of a terrorist organization with Takfiri mentality.
Qalbe Jawad, Faran Rizvi, Muamar Abbas, Allama Mubashir Hasan, Asif Safavi, Maulana Nishan Haider, Maulana Malik Abbas and other officials were also present on this occasion.
He further said that this bill is a threat to peace and security in Pakistan, I appeal to the relevant forum, senators, and the president of the state to reject this bill because the constitution and law of Pakistan and the ideals of Quaid-e-Iqbal do not allow such legislation.
He further said that today Shia school and every intelligent person is protesting against this bill across the country.
Scholars and khutbahs across the country have rejected this bill in their Friday sermons and informed about its dangers. Now it is the responsibility of the government to reject this bill in the Senate.