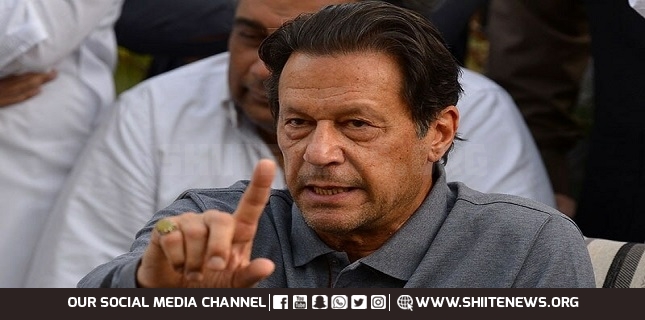 Shiite News: Passing the controversial bill of insulting the Companions and Ahl al-Bayt is a conspiracy to fuel sectarianism in the country, which is a killer poison for the dear country. Concerns were expressed during a special meeting with PTI Chairman Imran Khan in Lahore.
Fida Hussain Rana Advocate clarified the concerns of Millat-e-Jafaria regarding the bill to Imran Khan and said that such frivolous actions always cause the roots of the country to be hollowed out and push Pakistan into the quagmire of problems.
Fida Hussain Rana Advocate further said that the nation of Jafaria is a peaceful nation and we have never been guilty of any kind of terrorist activities, but with the help of foreign forces, some elements continue to do provocative actions with the support of such bills and laws and just to please their foreign masters. An atmosphere of unrest is being created, which is condemnable in every situation.
On this occasion, Pakistan Tehreek-e-Insaf Chairman Imran Khan assured the delegation that this bill will not be allowed to be passed by the Senate and Pakistan Tehreek-e-Insaf will strongly oppose this bill in the Senate. They weaken and terrorize the environment here due to which the country sinks into the quagmire of problems.
Imran Khan thanked all the members of Al-Mustafa Lawyers Forum including Fida Hussain Rana Advocate for drawing attention to the matter, while General Secretary of Al-Mustafa Lawyers Forum Syed Irtaza Naqvi also presented a letter of thanks to Pakistan Tehreek-e-Insaaf Chairman Imran Khan in this regard.