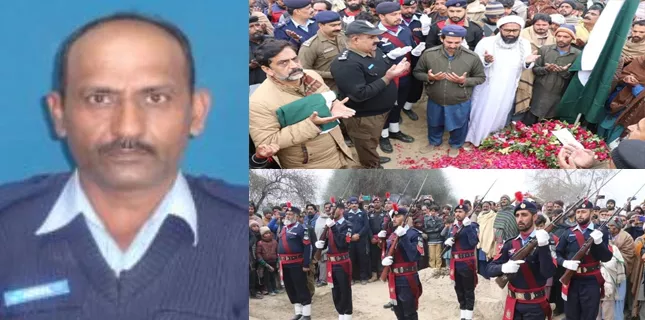 Shiite News: Proud of Millat-e-Jafaria, Proud of Pakistan, Proud of Sadat Shaheed Syed Adeel Hussain Naqvi (Head Constable) was laid to rest with full official honors at his native village Chak Shafi graveyard.
Shaheed Adeel Hussain Naqvi was also saluted by the police force. On the occasion of the funeral prayer and burial, the local people and citizens were also present in large numbers, including the families.
Martyr Adeel Hussain, a police officer, saved Islamabad from a huge disaster by sacrificing his life in the suicide bomb attack by the anti-state Takfiri Wahhabi Taliban terrorists in I-10 Islamabad yesterday.