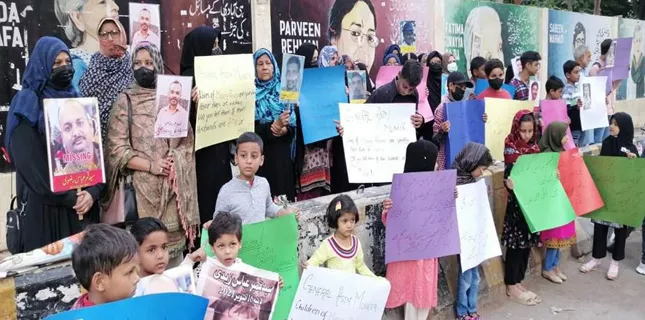 Shiite News: In Pakistan's largest city, Karachi, the families of missing Shia mourners protested for the recovery of their loved ones.
Addressing the protestors outside the Karachi Press Club, social leader Asad Gokul said that if there is any crime against the Shia missing persons, they should be presented in the courts.
Today at the press club, their children have demanded the recovery of their loved ones through a protest on the International Human Rights Day.
He said that in the protest, various citizens, including the missing Shia families, have put their request to the newly elected Army Chief General Asim Munir.
In the protest, the children carried various placards on which the details of their loved ones were written.
The participants in the protest requested Army Chief General Asim Munir to tell about the Shia people who have been missing for many years and help them to recover them, otherwise the families of the missing people will be forced to launch a new protest movement.