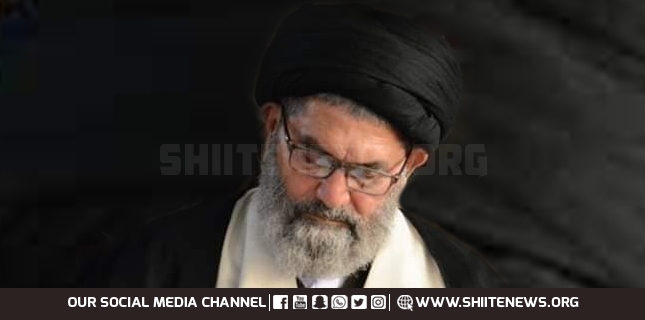 Shiite News: The head of Shia Ulama Council of Pakistan, Allama Syed Sajid Ali Naqvi, has said that
Holy Quran and the Sunnah of the Holy Prophet (PBUH) are the source of guidance and guidance for those who are committed to Islam.
According to the Qur'anic injunctions, the character of the Holy Prophet (PBUH) is a role model for the blessed world of Islam, while according to the guidance of the Holy Prophet, the best role model and ideal personality for female scholars, mother, wife and daughter from every point of view, is Syeda Fatima Zahra SA.
Allama Sajid Naqvi, in his message at the beginning of "Ayyam-e-Fatamia" (13 Jumadi al-Awwal to 3 Jumadi al-Thani), said that the Prophet's decrees about Sayyida (a.s.) are a fact that all Muslims accept. The respect and devotion of Syyida as the daughter of the Prophet has its place, but this aspect of her is the most unique and prominent that she is a role model for women scholars till the doomsday.