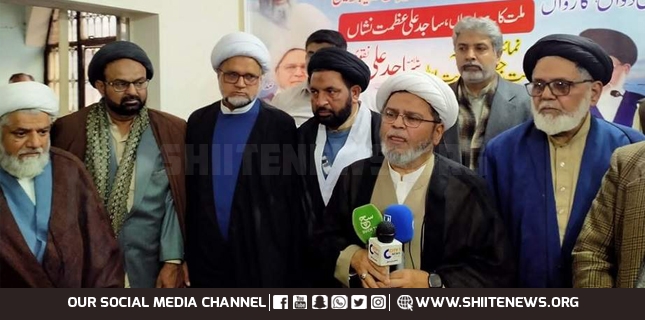 Shiite News: Central General Secretary of Shia Ulema Council of Pakistan Allama Shabbir Maisami has said that the colonialist forces are still engaged in conspiracies against our dear Pakistan and their goal is to deprive the only nuclear country in the Islamic world of its atomic bomb.
In one of his statements, Allama Shabbir Maisami said that the dear country Pakistan is suffering from serious political instability, economic crisis and law and order situation, but insensible people caught in the vortex of egos are fighting each other to fulfill their own desires.
He said that there is a fear that the economic and political stability in the country will not become the reason for the fulfillment of the evil ambitions of the colonial forces.
Allama Shabbir Maisami demanded the government to take immediate steps to eliminate usury from the country and emphasized on practical measures to eliminate corruption, obscenity, nudity and inflation.