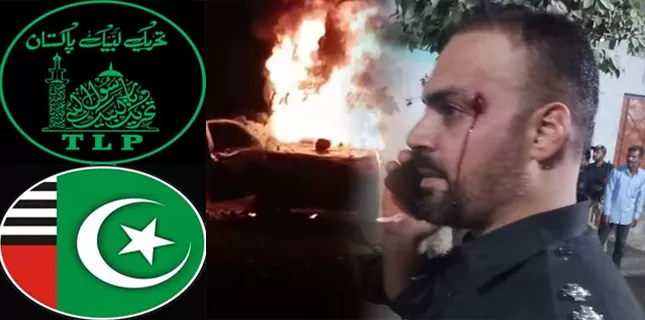 Shiite News: Miscreants of the outlawed Sipah Sahaba and Tehreek-i-Labaik Pakistan ran riot on the instructions of terrorist Aurangzeb Farooqui, injuring the policemen while also setting fire to the police mobile van.
The protest against a religious incident in Orangi Town No. 10 was turned into a riot by the TLP and the miscreants of the outlawed Sipah Sahaba on the instructions of Aurangzeb Farooqi, the terrorist leader of the outlawed Sipah Sahaba.
The miscreants pelted stones at the police and injured a constable including the SHO, after which they joined the protestors and set the police van on fire. The injured policemen were shifted to Abbasi Shaheed Hospital.
It should be noted that the police, rangers and law enforcement agencies are solving the issue with dialogue and understanding, but these miscreants who rely on US dollars and Saudi Riyals do not like this at all and they are doing their job by inflaming the religious sentiments of the people.